Kuala Lumpur 6:30 p.m. (GMT+8) - In the early European market, spot gold prices has been fluctuating around the level of $1,900 per ounce.
On the latest gold price movement, Swissquote Bank wrote a brief analysis as follows: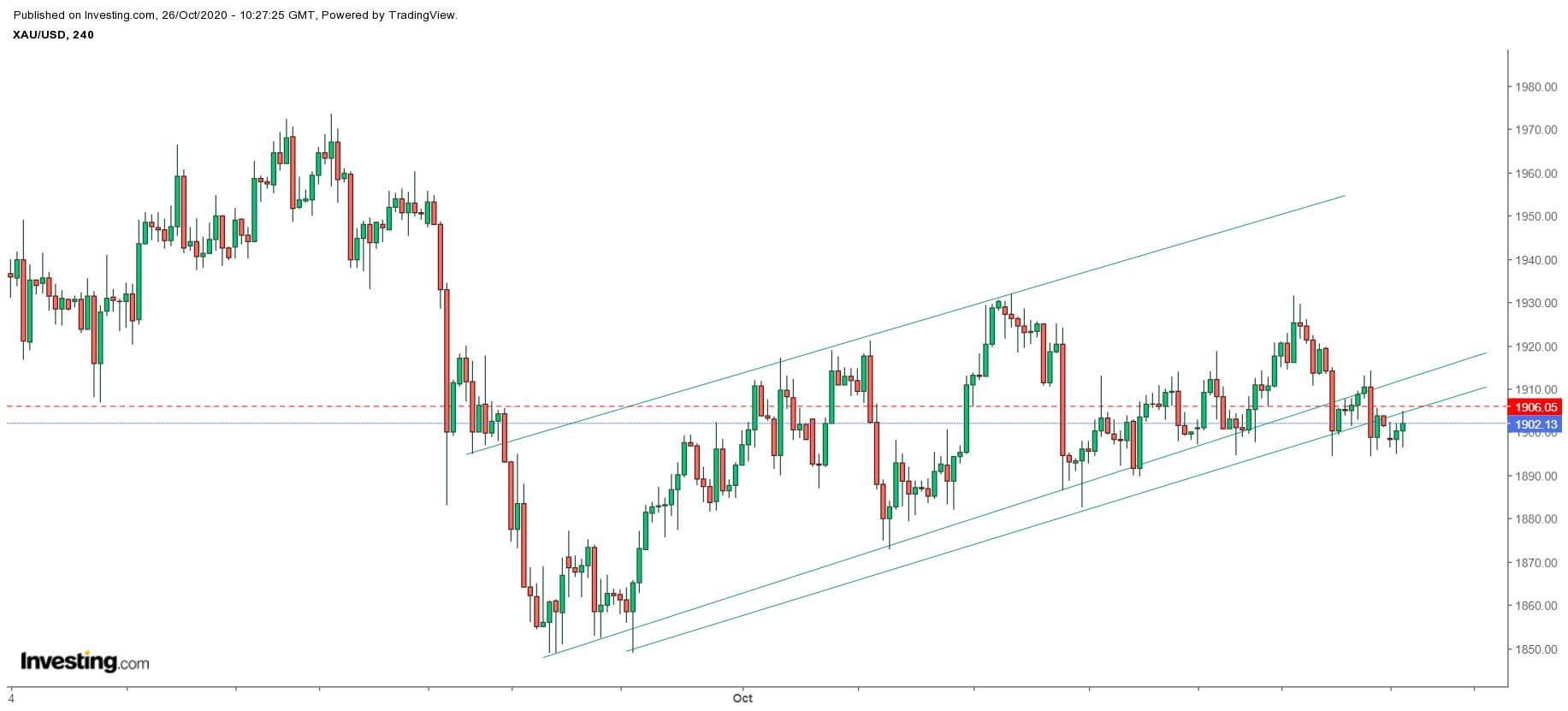 Illustration photo of Gold H4 chart from Investing.com
If the gold price breaks through the resistance level of $1,906 per ounce, it will continue on a bullish momentum with the next targets set at $1,914 and $1,920 per ounce.
On the other hand, if the gold price does not break through $1,906 per ounce, this will instead drag the gold price down to the first target level of $1,891 and the next will be $1,882 per ounce.
Rationale : $1,906 is an important resistance level, there is a high possibility to see the price to flop if it does not break through this level.
As a conclusion, $1,882 and $1,920 per ounce will constitute the short-term support and resistance to the gold prices, respectively.
Translated from the original article: https://www.24k99.com/2010/433...