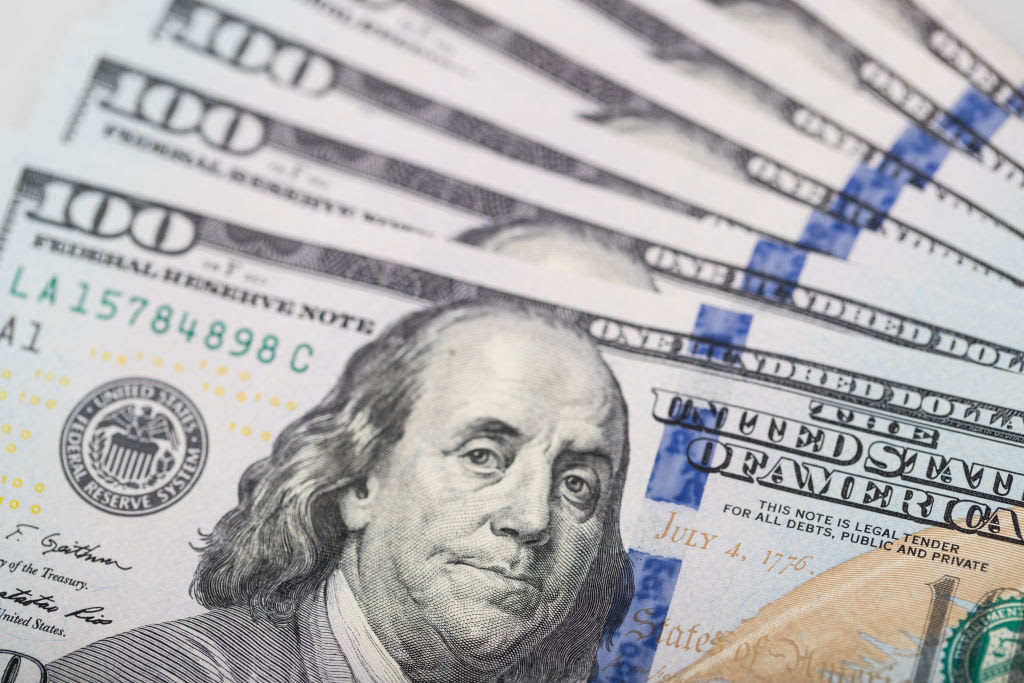 NEW YORK (Reuters) - The dollar edged lower on Monday as investors were cautiously optimistic that an agreement in Washington on a fiscal stimulus package could be reached ahead of the U.S. election happening on Nov 3, and that a coronavirus vaccine will be ready by year-end.
The dollar index declined 0.3%, giving back some of its 0.7% gain from last week when a global surge in coronavirus cases and an impasse over the stimulus package stoked caution.
"It could potentially have a coronavirus vaccine ready in the United States by the end of the year," the drugmaker Pfizer Inc said on Friday.
"The dollar index traded in a tight range of 93.207 to 93.767, and from a technical perspective, is likely to remain range-bound this week," said Marc Chandler, chief market strategist at Bannockburn Global Forex.
On the other hand, Asia's trade-exposed currencies held firm on Monday as data showed China's economic rebound from the pandemic accelerated in the third quarter, with the yuan surging to a fresh one-and-half-year high against the dollar.
China's gross domestic product grew 4.9% in the period ended Sept 30, 2019, slower than analysts' forecast, but faster than the second quarter and helped by strong gains in industrial output and a rise in retail sales.
The Chinese currency touched 6.6737 against the U.S. dollar in the offshore market, its strongest since March 2019, before easing back 0.29%. The yuan has benefited in the last few months from hopes that Democrat Joe Biden will win the presidential election, as he is seen as less of a threat to U.S.-China relations than Republican President Donald Trump.
Read more from the original article: https://www.reuters.com/articl...