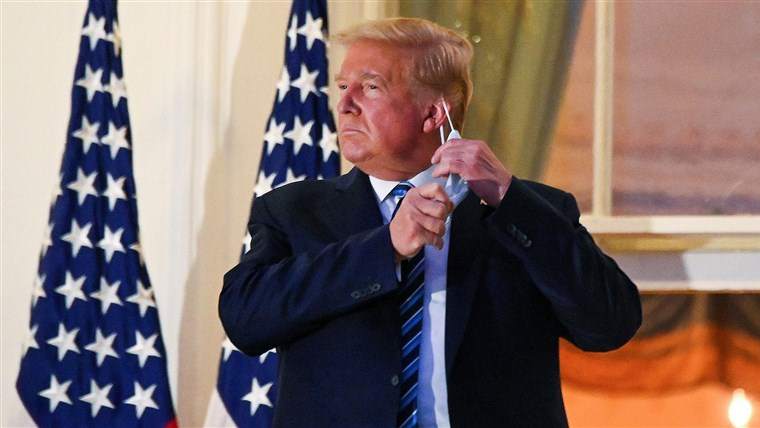 Washington (CNN) - President Donald Trump said his coronavirus infection was a "blessing from God" because it educated him about potential drugs to treat the disease in a video meant to demonstrate his return to work after several days in the hospital.
The appearance, his first since returning from Walter Reed National Military Medical Center, was taped Wednesday afternoon in the Rose Garden by White House staff. Trump seemed upbeat, but his voice still sounded breathless at points and he appeared to be wearing make-up.
He singled out, in particular, the high dose of an experimental antibody cocktail from Regeneron, saying he requested it from his doctors and attributing his recovery to its effects.
Calling the drug a "cure," Trump said he would work to make it available at no cost to other Americans.
"I want everybody to be given the same treatment as your President," Trump said, adding: "It was, like, unbelievable."
He also seemed downbeat at the prospects of a vaccine before Election Day, saying political maneuvering had stymied progress.
"I think we should have it before the election and, frankly, the politics get involved," he said.