The gold futures contract gained 0.45% on Thursday, as it fluctuated following the decline after breaking below the price level of $1,900. The market reached the lowest since late July. Gold keeps retracing its rally from around $1,800 to August 7 record high of $2,089.20 in reaction to U.S. dollar rally, among other factors. Gold also broke below its mid-August local low, as we can see on the daily chart (the chart includes today's intraday data):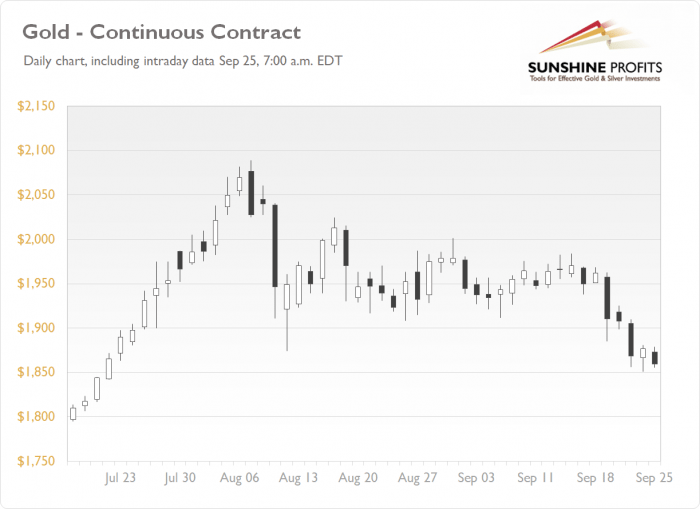 Gold is 0.5% lower this morning, as it is trading within yesterday's daily trading range. What about the other precious metals? Silver gained 0.39% on Thursday and today it is 2.0% lower. Platinum lost 0.59% and today it is 1.1% lower. Palladium lost 1.39% yesterday and today it's 2.0% lower. So precious metals are extending their downtrend this morning. #gold##FX#
Reprinted from Fxempire,the copyright all reserved by the original author.