2020/08/17-2020/08/21 Total Trading Orders
87,544
 Compared with 106,474 orders last week, decreased 7,147 orders, and the decrease rate is -17.7%
All great investments start in a violated environment, while winners are often born from such an violated environment. For the third week of August, the total profit of top 10 traders with the highest profit has reached 246K dollars. It is the first time for @jason1818 to become the TOP1 with the profit 108,597.14 dollars in one week. Here are the details of the ranking :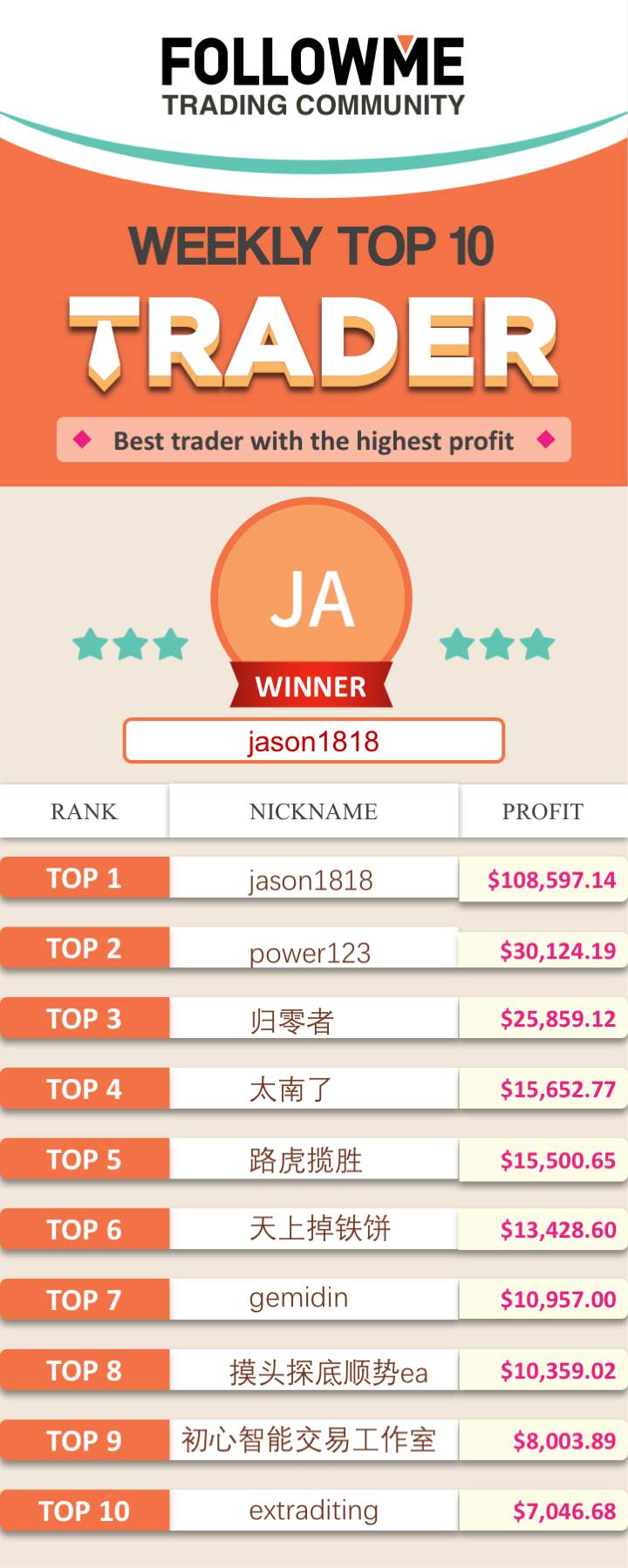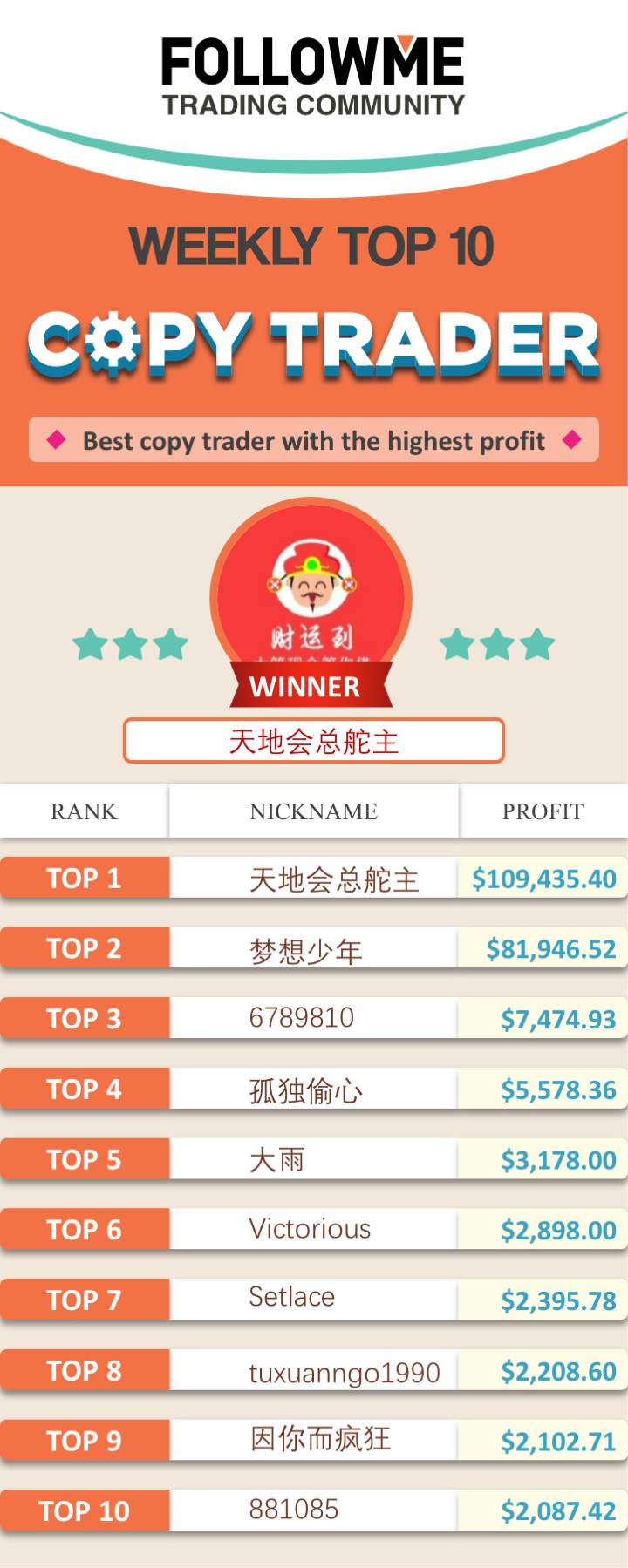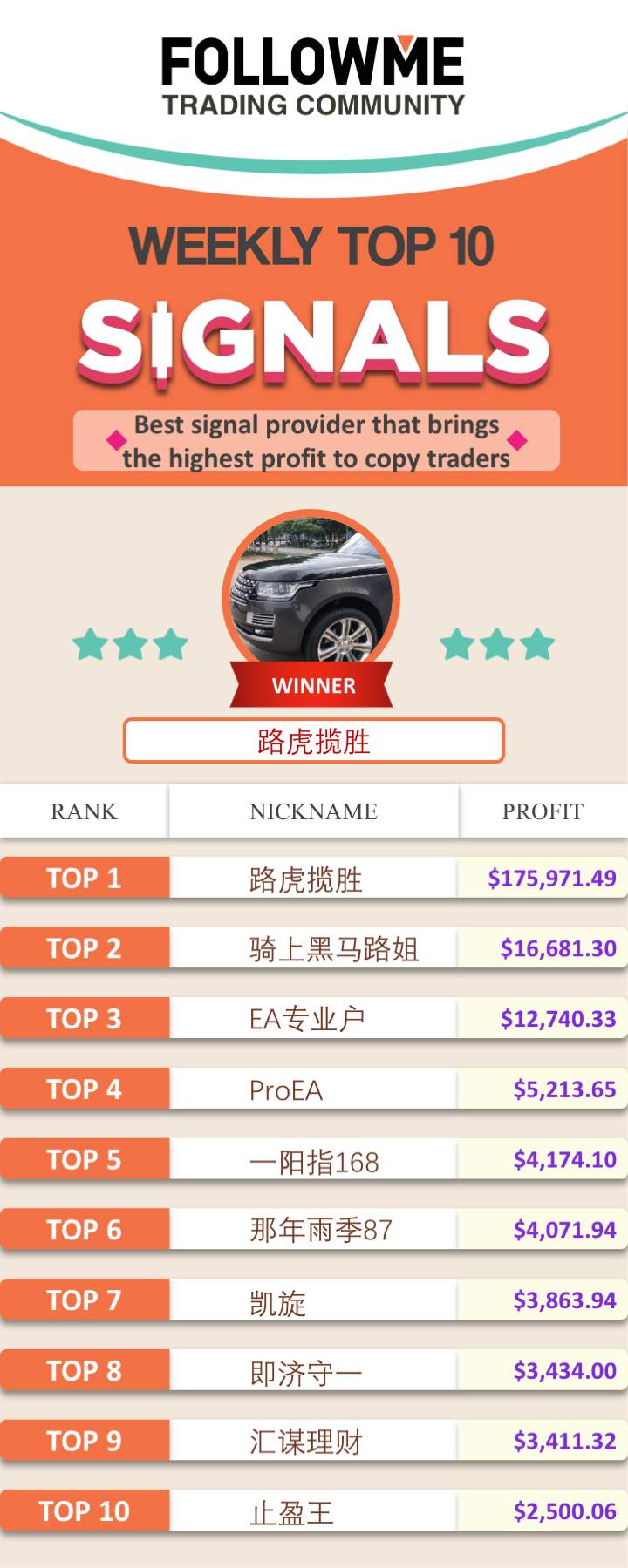 @路虎揽胜  Top 1 in the ranking of Top 10 Signals with 29 account following. He prefers scalping and trades on XAU/USD only. The trading lots per order are always between 0.1 and 10 lots. The equity of his account is large, and trading at a high frequency. For the recent Max DD is high, it is still necessary to pay attention to risks management.
@骑上黑马璐姐  2nd place in the ranking Top 10 Signals with 29 accounts following. He prefers swing trading and focuses on EUR/AUD and XAU/USD only.The trading lots per order are between 0.05 and 1 lot.The win ratio is high at 82.32%.  
@EA专业户 3nd place in the ranking Top 10 Signals with 19 accounts following. He is a well-known EA trader in FOLLOWME community. He prefers  trading with the up-trend and mainly trades XAU/USD and WTI. The trading lots per order are always between 0.03 and 0.1 lots. He has strong sense of risk control, almost every orders set Take Profit and Stop loss.
Congratulations @Victorious @tuxuanngo1990@ProEA @凯旋 for good profit you have earned! For traders or followers who are not in the ranking lists, please review your signals and focus on Forex market, hope you can be in the Top 10 ranking one day! 
Disclaimer: The data above should not be construed as investment advice. Any trades or hedges you make are taken at your own risk for your own account.